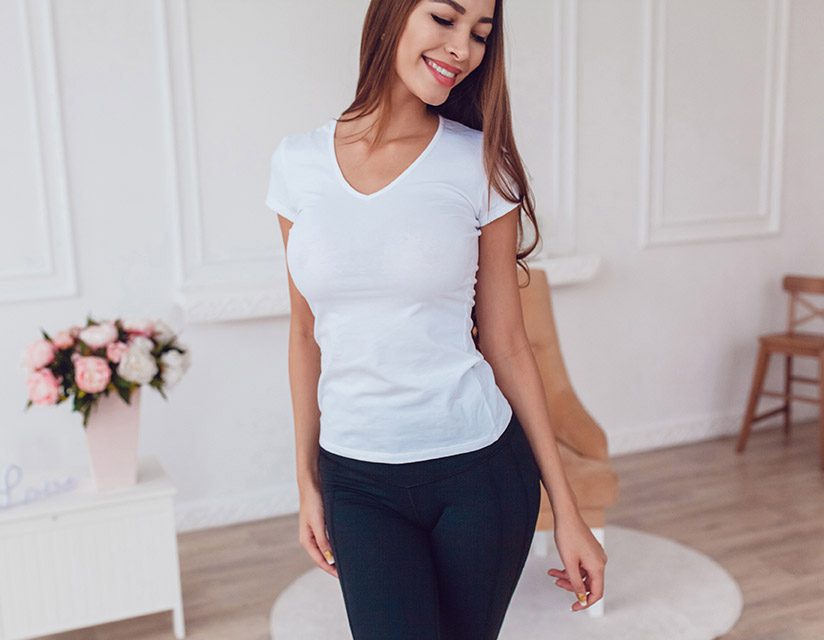 The Vampire® brand is a well-recognized and respected name in the aesthetic enhancement industry, offering a range of plasma-rich platelet (PRP) injectables for various areas of the body. First, the Vampire Facial® was popularized by celebrities and socialites, setting a new standard for facial rejuvenation systems everywhere.

Although it all started with a simple facial treatment, the Vampire injection system is now a proven method to improve and maintain the appearance of firm, smooth skin on the breasts, scalp, and even sex organs. Schedule a consultation with Dr. Catherine Kodama and the team of certified Vampire Breast Lift® providers at BioAge Health to learn more about the many benefits of this treatment. Our trusted team of Twin Cities aesthetic specialists can help determine if it's the proper procedure to revitalize your skin or correct any pre-existing conditions on your chest.
Valuable Benefits for Your Body With the Vampire Breast Lift
®
Age, stress, and several common skin conditions can all impact your body's ability to regenerate collagen and stem cells necessary for a smooth, even complexion. Vampire Breast Lift® injections aim to stimulate new collagen production, shaping and smoothing the appearance of breasts and cleavage. At BioAge Health, our clients report experiencing several valuable benefits ranging from beauty and aesthetic enhancements to pain relief and functionality improvements. Vampire Breast Lift® treatments typically result in the following restorative advantages:
Rounder, fuller cleavage

Reduced appearance of irregularities

Improved color and texture

Minimized sun damage signs
Eliminated age indicators

Heightened nipple sensitivity

Correction of inverted nipples
BioAge Health is a Minnesota Vampire Breast Lift® provider, working closely with every client to create practical treatment plans to restore a youthful appearance. After evaluating your current breast appearance and shape, we can address concerns and craft a course of action to achieve your desired complexion and skin condition.
Contact Us Today
Use the Vampire Breast Lift® in conjunction with our other Twin Cities aesthetic services regularly for superior results. Contact BioAge Health for more information about this innovative skin tightening and resurfacing treatment today.
FAQ: Breaking Down the Vampire Breast Lift®
1. What is the Vampire Breast Lift® treatment?
The Vampire® brand has revolutionized skin resurfacing and revitalizing treatments using advanced technology and perfected techniques to proliferate the many benefits of blood-infused injections. The Vampire Breast Lift® begins by drawing minimal amounts of blood from the patient, which is treated within a specialized centrifuge to create platelet-rich plasma (PRP) used in the injection.
Since the Vampire Breast Lift® system uses your own blood, the boost to your appearance is entirely natural. PRP injections help firm, plump, and shape targeted areas of tissue to restore a more youthful glow to any given location on the body.
2. What is Platelet-Rich Plasma (PRP) therapy?
PRP procedures are increasing in popularity among medical spa professionals and restorative medicine clinics like BioAge Health. The safe, non-invasive process starts by taking a small blood sample from the patient's arm, placed in a centrifuge that separates platelets and growth factors from other blood components.
The result is an enriched solution suitable for injection that hydrates and replenishes vital nutrients in the skin. PRP boosts collagen production and stimulates new stem and skin cells, leaving the skin on your chest and breasts looking smoother and younger than ever.
3. What can I expect during and after the Vampire Breast Lift® procedure?
The Vampire Breast Lift® treatment is non-surgical and totally non-invasive, with patients typically reporting minimal pain or adverse effects during and after injections. BioAge Health administers Vampire Breast Lift® procedures in-office using a small, specialized needle, targeting specific areas of breast tissue to firm, plump, and shape the skin.
After the procedure, you may experience minor bruising and swelling, but this is totally normal. Otherwise, there is no downtime or recovery period required after the Vampire Breast LiftⓇ procedure.  Since the Vampire Breast Lift® uses your own body's healing capabilities, this revolutionary solution's effects show improvements for up to 2-3 months after, with results lasting almost two years. In some women, the results of the Vampire Breast Lift® procedure are actually permanent!
Individualized Care, Noticeable Improvements
BioAge Health is a Minnesota medical clinic offering a range of aesthetic, age, and sexual wellness services that help restore your skin and regain confidence in your body. We're the best place to receive Vampire Breast Lift® treatment in the Midwest, making every patient a top priority with our compassionate and professional approach.
Dr. Catherine Kodama and the team of registered nurses at BioAge Health begin any treatment course with a comprehensive evaluation of your goals and limitations to learn more about you and determine what procedures will do the most good for your body. Be prepared to provide the following information about yourself upon initial consultation so that we can create an effective treatment plan with the right skin-restoring solutions:
Medical history

Prescription list and information on past medical procedures

Known allergies
Relevant medical records

Questions, concerns, and expectations
After your first evaluation, we'll better understand your goals, expectations, and limitations surrounding aesthetic treatments such as the Vampire Breast Lift®. If you're looking to make a change to your chest and cleavage, contact BioAge Health to learn more about the positive impacts the Vampire Breast Lift® procedure can have on your complexion.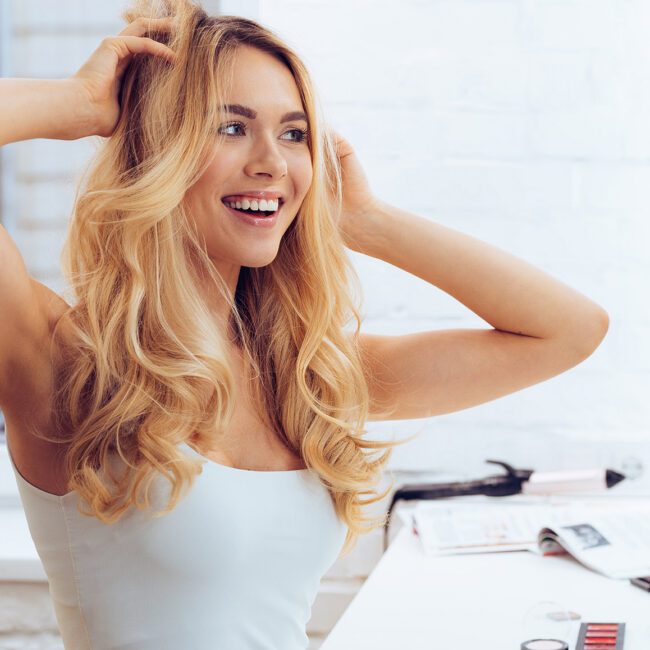 Breast-Enhancing Aesthetic Services at BioAge Health
At BioAge Health, the Vampire Breast Lift® is one of our most valued aesthetic enhancement procedures amongst patients. People from across the Midwest make BioAge Health their preferred restorative medicine provider and receive these effective injections right in our Eagan, MN office.
Dr. Kodama and the team of certified regenerative medicine specialists administer the non-invasive Vampire Breast Lift® shots during a short, in-office session. With the Vampire Breast Lift®, you'll be on your way to smoother, tighter skin on your chest and cleavage in no time with the revitalizing power of Vampire injections. Schedule a consultation today to see and feel the difference in your complexion and skin texture with high-quality Vampire Breast Lift® services in the Twin Cities.