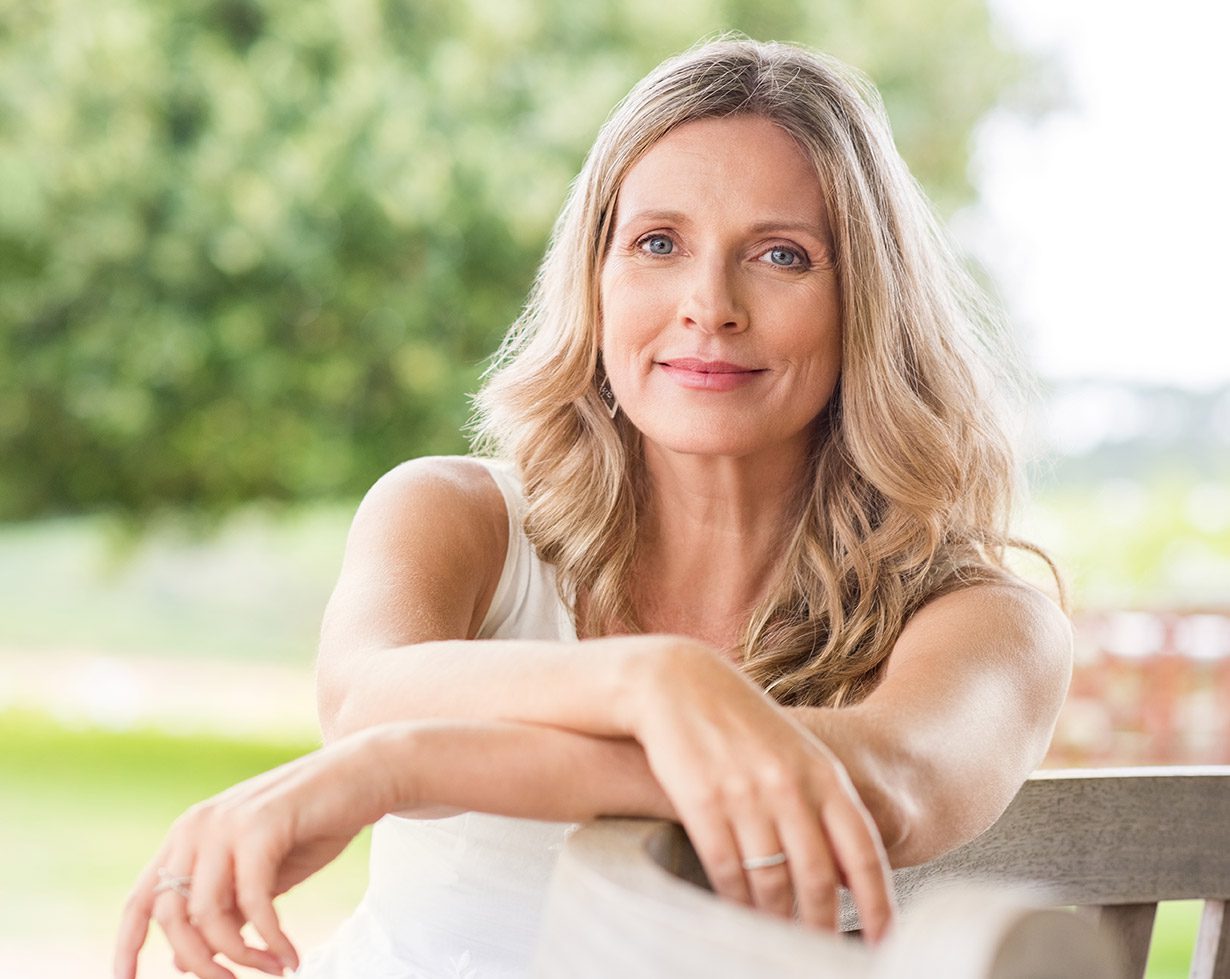 Over time, our skin will change, just like every other part of the human body. Sagging skin or the appearance of wrinkles on your forehead, neck, around the mouth and eyes, and along your jawline is unavoidable as you get older. Even with the most stringent skincare routine in place, most people will experience wrinkles, sagging, and other age-related skin issues at some point.

BioAge Health is proud to serve patients in the Twin Cities and surrounding areas with a unique procedure proven to reduce wrinkles' appearance and restore your skin's overall youthfulness. We recommend the innovative Forma skin tightening treatment to men and women struggling with the external signs of aging. Learn more about this effective, pain-free process below before scheduling your first appointment at BioAge Health and see the dramatic results of Forma skin tightening treatment firsthand.
Successful Skin Restoration With Forma
Toning and tightening tricky areas typically impacted by sun or age is easier than ever using the Forma skin tightening technology. As a bipolar radiofrequency device, the Forma skin tightening treatment is the first of its kind. This innovative skin-restoring system allows our certified Forma specialists to control and deliver energy from radio frequencies to targeted skin tissue using a specialized device.
BioAge Health can help implement a practical skin restoration plan, including the Forma skin tightening procedure, offering optimal results in as little as six weeks. The Forma treatment is a favorite among our patients for the benefits it provides. At BioAge Health, we recommend Forma as an effective route to improve the appearance of common age-related skin problems, including:
Crow's feet

Laugh and smile lines
Drooping eyelids

Nasolabial folds
Schedule a consultation with Dr. Catherine Kodama and the experienced team of certified Twin Cities Forma providers at BioAge Health. We can help you achieve smoother, more radiant skin with this revolutionary skin restoration treatment.
FAQ: Everything You Need to Know About Forma
These days, the options available for age-related skincare products and procedures come in no short supply. With so many treatment courses to consider, it's essential to educate yourself on each procedure or product's ins and outs before settling on what's best for you. Work with the Twin Cities age management experts at BioAge Health to determine if Forma is suitable for your skincare needs.
Dr. Kodama will provide thorough explanations and a comprehensive evaluation of your medical history upon initial consultation, addressing any concerns prior to treatment. We'll dive further into these topics and more during your first visit, but here are just a few of the pertinent questions many patients present us concerning Forma skin tightening therapy:
1. What is Forma?
Forma is one of the first skincare systems utilizing bi-polar radio frequency technology to provide high-quality healing and remodeling treatments to aging skin. Forma skin tightening therapy is typically administered using a specialized device in a controlled setting, like our office in Eagan, MN.
2. How does Forma work?
The Forma skin tightening technology uses a specialized device to emit and deliver radiofrequency (RF) energy, targeting the deepest layers of your skin. The procedure's proprietary A.C.E. (Acquire, Control, Extend) approach enables our certified Forma specialists to administer this RF energy in controlled amounts, avoiding over or under-treating any areas of the skin.
We recommend Forma as a way to restore and rejuvenate your skin when it starts showing signs of aging. Even application of RF energy gives you consistent, long-lasting results across the board.
3. Who is an ideal candidate for Forma?
At BioAge Health, we find Forma effective for all genders and skin types. The innovative skin tightening treatment is suitable for individuals seeking a more natural, non-invasive approach to youthful skin appearance without surgery, scars, or downtime after each treatment.
4. What areas can be improved with Forma skin tightening treatment?
Forma is the first skin tightening and toning treatment of its kind, shown to reduce the signs of aging, sun damage, and other age-related skin issues on the forehead, cheeks, and around the eyes or mouth, along with jawlines, and on the neck itself.
5. Will the Forma procedure be painful?
Since this skin tightening treatment is surgery and incision-free, it's entirely painless for almost every patient. Some people report slight redness in the treatment area post-procedure, but this side effect typically subsides within a few hours. Overall, Forma is fast, precise, and painless, requiring minimal recovery time after the procedure.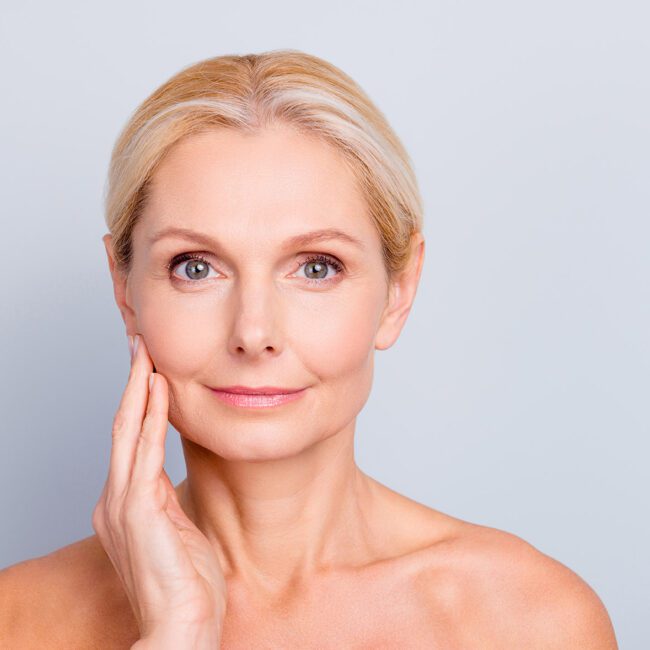 Expert Recommendations for Optimal Skin Revitalization
At BioAge Health, many of our patients experience noticeable restoration and revitalization of the skin after their first Forma session. Dr. Kodama recommends each patient receive weekly sessions over six weeks to achieve the best outcome from Forma skin tightening therapy.
Additionally, Forma can combine with facial treatments, injectables, laser therapies, and/or fillers to create the ultimate anti-aging skincare regimen. BioAge Health can tell you the best treatments and procedure timelines to help achieve optimal results from Forma in conjunction with our wide array of other aesthetic services.
When you're ready to rejuvenate your skin's youthful appearance and reduce signs of aging such as wrinkles, select Forma skin tightening treatment as your top choice. Firm, tone, and restore the skin around your eyes, mouth, neck, and forehead using auto-adjusting thermal energy from Forma. Contact us now to see what makes BioAge Health the best Twin Cities age and aesthetics specialist offering Forma skin tightening treatment today.
The Best Skin Remodeling Results at BioAge Health
Over time our bodies will change, with age, lifestyle, and experiences all impacting various areas of aesthetic appearance. The epidermis, better known as your skin, is the body's largest organ, covering the largest surface area and withstanding an overwhelming amount of impact over the years. Forma is the only auto-adjusting thermal radio-frequency treatment proven to transform the appearance of skin around your face, eyes, neck, and other areas of the body.
BioAge Health is a trusted Twin Cities aesthetics and age management specialist offering revolutionary Forma skin tightening treatments right in our Eagan, MN office. Schedule a consultation online or call us today to learn more about how Forma can rejuvenate your face and body's skin, giving you more confidence and a youthful glow with every session.