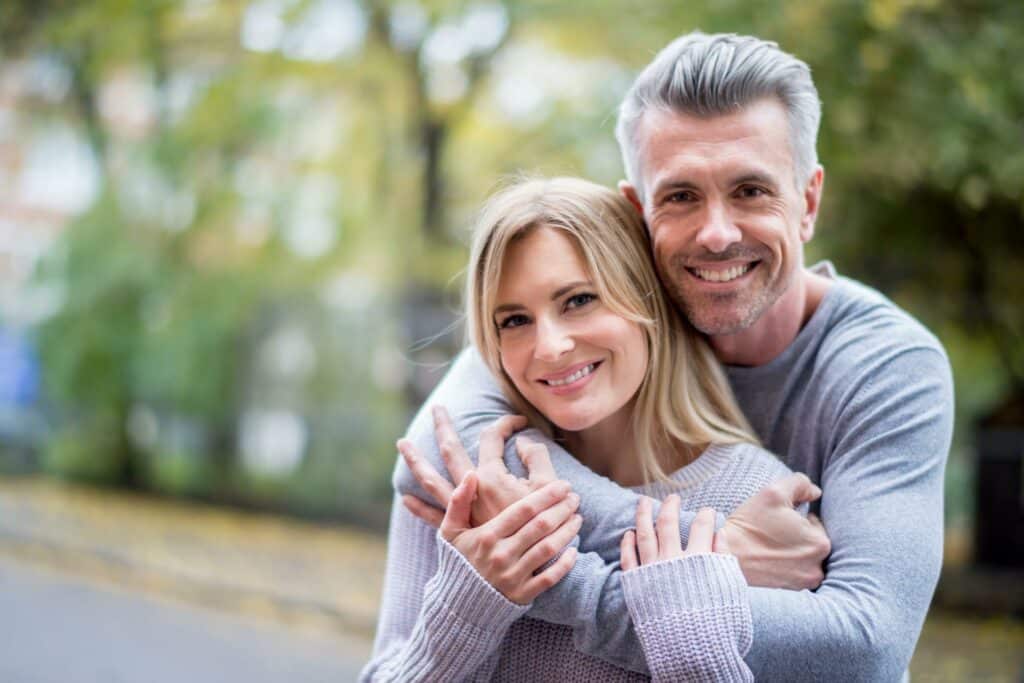 Have you been feeling frustrated leaving your partner less than fulfilled in the bedroom? Erectile dysfunction (ED) and other male genital issues can grate on relationships and cause immense strife in a man's life. BioAge Health is a Minnesota-based men's health and sexual wellness specialist offering a variety of invaluable male penile enhancement treatments. Make an appointment today to find the right therapy or penile enhancement procedure to reinvigorate relationships with not only your sexual partners but your own mind and body as well.
Take Control of Your Sex Life With Male Penile Enhancement Treatments at BioAge Health
It's never easy to deal with erectile dysfunction, painful erections, low libido, and other confidence-inhibiting issues alone. Act now and take control of your sex life with revitalizing treatment options from the most reliable Minnesota male penile enhancement specialist. Schedule a consultation at BioAge Health today to learn more about our outstanding range of life-changing sexual health services.
P-Shot
The P-Shot injection is one of our most popular male penile enhancement options, improving erection quality and overall sexual performance. Platelet Rich Plasma (PRP) treatments such as the P-Shot are propelling to the forefront of preferred methods for enhancing sexual function. After receiving the P-Shot injection right in our office, you'll typically experience these exceptional impacts on your sexual health:
Longer, stronger erections

Heightened penis sensitivity

Better orgasms

Larger penis size

More pleasure
Scrotox
If you struggle with painful contractions of the scrotum or uncomfortable genital sweat, or simply want to improve the overall cosmetic appearance of the testicles, consider giving Scrotox a try. Scrotox is a non-surgical cosmetic treatment of the testicles utilizing Botox to provide the following benefits:
Pain relief

Reduced perspiration

Tighter, smoother testicle skin

Higher confidence levels

Overall improvements to the aesthetic appearance of the scrotum
GAINSWave
GAINSWave therapy is a great male penile enhancement option for patients aiming to eliminate pain from Peyronie's Disease, end annoying ED issues, and improve sexual performance. This non-invasive, drug and surgery-free solution is a safe, effective, and painless treatment providing plenty of impressive benefits for men, including:
Sustained erections

Improved sexual stamina

Heightened pleasure sensations

Intensified orgasms

Shorter recovery time after intercourse
FAQ: How Long Do the Effects of Male Penile Enhancement Treatments Typically Last?
While the wide selection of size, stamina, and sensitivity improving treatments available at BioAge Health have real, recognizable results right away, they are not a permanent solution to men's sexual wellness problems. The effects of male penile enhancement therapies can last up to 18 months but eventually wear off, requiring an additional regimen of boosters, physical tools, and performance-enhancing supplements.
Receiving regular treatment at our Eagan, MN office is the best way to get the most out of our male penile enhancement processes and achieve the best results. Schedule a consultation with Dr. Kodama today to talk through your goals and expectations, and get a better idea of what your male penile enhancement plan might look like at BioAge Health.
Confidence Boost: The Best Candidates for Male Penile Enhancement
BioAge Health offers a wide range of male penile enhancement treatments, procedures, and therapies that can help improve any of our male patients' lives. The best candidates for these confidence-boosting treatments are those struggling with sexual wellness issues like erectile dysfunction (ED) and Peyronie's Disease, men who have lost sensitivity or stamina with age, or patients who simply want an aesthetic upgrade.
Dr. Catherine Kodama is a certified penile enhancement specialist in the Twin Cities, providing a wide range of outstanding services that can have some seriously positive impacts on your sex life. Dr. Kodama and our team of trusted Twin Cities sexual wellness specialists consult closely with you to craft an individualized game plan to meet your penile enhancement goals. Upon your initial consultation, Dr. Kodama will evaluate the following critical information to find the best fit for your penile enhancement treatment course:
Full family medical history

Personal medical background

Pre-existing conditions and current medications

Prior procedures, treatments, medications, and diagnoses
Ultimate penile enhancement goals, both short and long-term
Personal preferences and limitations when it comes to medication, supplements, and procedures
Improving the different aspects of your genitals is a great way to boost confidence, but these shorter-term solutions require care, planning, and commitment for the best results. Contact BioAge Health now and start your transformation with high-quality, FDA-approved penile enhancement treatments for men from a compassionate team of providers.
The Twin Cities' Preferred Male Penile Enhancement Provider
At BioAge Health, we understand the challenges men commonly face when it comes to sexual function. Whether you're experiencing more frequent instances of impotence with age, notice decreasing sexual function, or are simply looking for an aesthetic solution to solve some slight body image issues, the team of experts at BioAge Health is here to help.
Call our Eagan, MN office today or go online to schedule a consultation and explore the broad spectrum of male penile enhancement options we have available. Reinvigorate your erections and regain control of your sex life with certified male penile enhancement treatment in the Twin Cities.