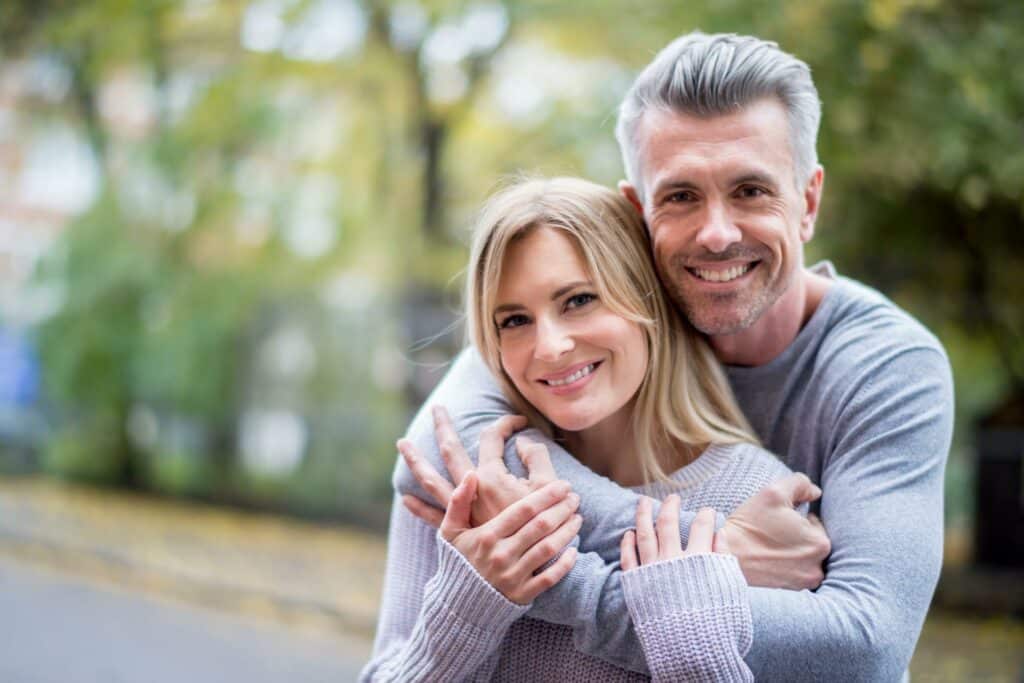 BioAge Health is a Minnesota-based men's health and sexual wellness clinic specialist proud to offer male penile enhancement treatments. This treatment is an off-label use of FDA-approved dermal filler made of hyaluronic acid and provides a safe and effective method to increase penile size (girth) that gives immediate results with high-satisfaction for the confidence boost that you're looking for.
Dr. Kodama has extensive experience in treating male and female wellness and sexual health, including testosterone for hormone replacement, male penile enhancement, treatments for erectile dysfunction to include the P-shot, GainsWave, and scrotox.
Hyaluronic acid is a naturally present substance in our body, such as in our joint fluid, and hyaluronic acid (HA) fillers are a safe, injectable sterile gel that is widely used and well-tolerated to add volume to tissue.  Dermal fillers made of hyaluronic acid have been in use since the early 2000s for replacing lost volume in the face such as the cheeks, chin, and lips.  
Dr. Kodama uses HA fillers that provide notable girth enhancement with a natural feel and appearance. Results are immediate.  Use of fillers for penile enhancement may also decrease the tendency for lost volume ("shrinkage"), such as experienced with cold temperatures.
Frequently Asked Questions
1. How do I know if the procedure is right for me?
Schedule a consultation to learn more about the procedure and whether penile enhancement is a good option for you.  We'll review your medical history and discuss in detail how the procedure is done and take the time to answer all your questions.  
The treatment is done as a minor procedure in the clinic and does not require surgery or incisions. There is no pain, minimal discomfort, and you'll be able to walk out after the procedure and drive home to resume a typical workday.  
Other sexual wellness procedures such as scrotox or the P-shot can also be discussed during the consultation; these procedures can be scheduled at the same visit as penile enhancement if desired.
You should not have filler placed if you are allergic to lidocaine or have had previous reactions to hyaluronic acid filler.  If you have any skin irritation, rashes or infection present on the skin at the area of treatment, treatment should be delayed until these conditions resolve.  If you are on any medications that increase the risk of bleeding or infection, if you have any altered immunity or other risk factors for increased infection, significantly altered anatomy of the penis, or if you've had previous fat injection to the penis, you may not be a good candidate for the procedure.  We do not recommend penile fillers for smokers.
2. How is the penile enhancement procedure performed?
When you're ready for the procedure, you'll be directed to the exam room where topical numbing cream is first applied.  Local numbing medication is also used during the procedure; Dr. Kodama's layered aesthetic method results in a procedure that has virtually zero pain.
Micro-cannulas (thin, blunt-tipped modified needles) are used to safely lay down HA filler below the skin for enhancement of your size.  Use of the micro-cannulas allow less bruising, bleeding, or risk of vascular placement. 
Following the procedure, an acoustic wave device may be used for additional smoothening of filler to produce an even distribution and natural contour. The procedure is allocated approximately one hour of clinic time.
3. How Many Syringes of Filler Will I need?
We recommend a minimum of 5 syringes at initial treatment, although best results are seen for most men with at least 7-10 syringes at initial treatment; ultimately 10-20 syringes are a typical final volume.  Pricing for 7 or more syringes of Voluma is $700 per syringe. 
Additional syringes can be placed at subsequent visits if desired for additional size gains.  A plan for periodic maintenance treatments with a "touch-up" volume of filler is recommended to best maintain consistent desired volume.
4. How Long Do the Effects of Male Penile Enhancement Typically Last?
Filler selection will affect the duration of enhancement effects.  Dr. Kodama recommends Juvederm Voluma, a premium filler with an excellent combination of density and duration that provides great results for this procedure. All HA filler does gradually dissolve over time; Voluma has been shown in studies to maintain effects for up to 2 years in the majority of patients in areas of typical placement.  BioAge Health utilizes an array of different fillers for different uses; Dr. Kodama can discuss with you appropriate alternative filler options and pricing as well at the time of the consultation.
5. Does penile enhancement increase length?
Although placement of filler will result in a direct increase in girth (width) of the penis, some men with sufficient amount of filler placement may notice some secondary, modest improvement of length as well due to the additional weight to the penis that several syringes of filler provide. 
6. What Are Possible Side Effects and Post-Procedure Care?
Some men after treatment may notice the appearance of bruising, or may have some slight tenderness, redness, or mild swelling.  The procedure does not affect urination, nor your normal baseline erectile function.  Lumps/bumps are very uncommon but can easily be managed by dissolving those areas with a small amount of hyaluronidase.  
We advise to wear well-supportive underwear following the procedure for 2 weeks, and to avoid strenuous exercise for 48 hours.  A penis pump and instructions for use is supplied post-procedure to help maintain even distribution of filler.  Intercourse should be avoided for 7 days following the procedure.
Take Control of Your Self Confidence With Our Wide Range of Treatment Options at BioAge Health
It's never easy to deal with erectile dysfunction, low libido, and other confidence-limiting issues alone. Act now and take control of your sexual wellness with treatment options from the most experienced Minnesota specialist. Schedule a consultation at BioAge Health today to learn more about our outstanding range of life-changing treatment options.
P-Shot
The P-Shot injection is one of our most popular male penile enhancement options, improving erection quality and overall sexual performance. Platelet Rich Plasma (PRP) treatments such as the P-Shot are propelling to the forefront of preferred methods for enhancing sexual function. After receiving the P-Shot injection right in our office, you'll typically experience these exceptional impacts on your sexual health:
Longer, stronger erections

Heightened penis sensitivity

Better orgasms

More pleasure
Scrotox
If you struggle with painful contractions of the scrotum or uncomfortable genital sweat, or simply want to improve the overall cosmetic appearance of the testicles, consider giving Scrotox a try. Scrotox is a non-surgical cosmetic treatment of the testicles utilizing Botox or Dysport to provide the following benefits:
Reduction of painful scrotal contractions

Reduced perspiration

Tighter, smoother testicle skin

Higher confidence levels

Overall improvements to the aesthetic appearance of the scrotum
GAINSWave
GAINSWave therapy is a great male penile enhancement option for patients aiming to improve sexual performance. This non-invasive, drug and surgery-free solution is a safe, effective, and painless treatment providing plenty of impressive benefits for men, including:
Sustained erections

Improved sexual stamina

Heightened pleasure sensations

Intensified orgasms

Shorter recovery time after intercourse
The Twin Cities' Most Experienced Male Penile Enhancement Provider
At BioAge Health, we understand the challenges men commonly face when it comes to sexual function. Whether you're experiencing more frequent instances of impotence with age, notice decreasing sexual function, or are simply looking for an aesthetic solution to solve some slight body image issues, the team of experts at BioAge Health is here to help.
Call our Eagan, MN office today or go online to schedule a consultation and explore the broad spectrum of male sexual wellness options we have available. Reinvigorate your confidence and regain control of your sex life with male penile enhancement treatment in the Twin Cities.