A PDO thread lift can transform the way that you see yourself, boost your confidence, and reduce the signs of aging, including fine lines, wrinkles, lines around your mouth, and more. With a minimally invasive procedure, you can reduce the signs of aging and live your best life.
When you're considering a PDO thread lift, it's essential that you work with a doctor or a professional certified to perform the procedure. At BioAge Health, we specialize in procedures that help you achieve the results that you want. You'll find our facility offers a safe, sterile environment for your PDO thread lift. Contact BioAge Health today to learn how PDO thread lifts can help transform your life once and for all.
Rejuvenate Your Face With PDO Threads
Here at BioAge Health, we offer PDO thread lifts to Twin Cities patients who are looking for a minimally invasive way to minimize the effects of aging, and help regain self-confidence. PDO thread lifts have proven to offer the following benefits for both men and women:
Reduces wrinkles
Restores volume to sunken parts of skin
Lifted and supported skin
Boosted collagen production
Don't live with the feeling of diminished confidence when a PDO thread lift can help you regain the youthful appearance you once loved. Schedule a consultation with BioAge Health to learn more about our PDO thread lift offerings in the Twin Cities, so you can start taking steps toward a rejuvenated appearance.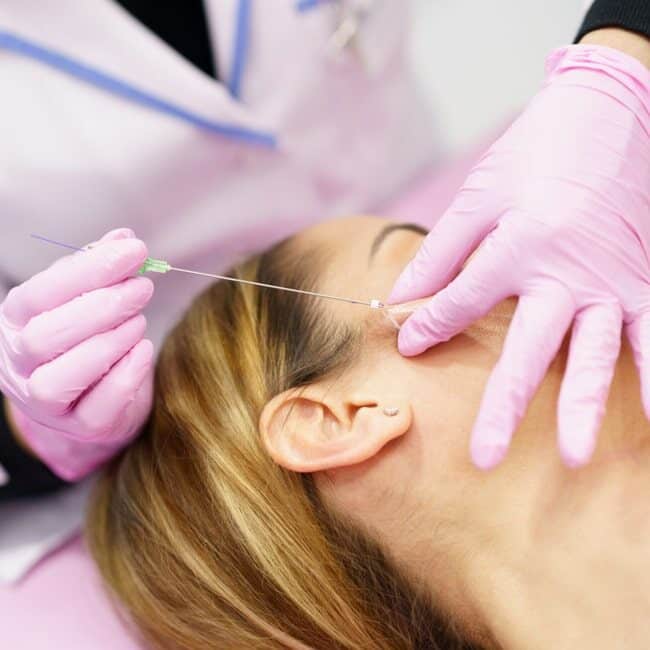 Is a PDO Thread Lift Right for You?
If you're looking for instant results, but don't have the funds or fear a comprehensive surgical feature like a facelift, then a PDO thread lift is probably a good fit for you. It will give you similar results, although you may need to have the treatment repeated more frequently than a facelift. During your first appointment, Dr. Kodama will address any questions or concerns you might have about the PDO thread lift procedure, but we've included a few of the most common questions asked by patients today below:
What Is a PDO Thread Lift?
A PDO thread lift is a minor surgical procedure designed to lift the skin and increase collagen production in your face to erase or erase some signs of aging by inserting threads under the skin. The threads contract fat to tighten the skin and instantly lift the skin where it's inserted. The placement of the threads helps encourage the production of collagen, which begins to slow as you age and gives your face the appearance of wrinkles. The goal is to tighten and lift your skin while providing it with more elasticity, making you appear younger.
What Steps Should You Take Before Treatment?
Unlike other surgical procedures you might have had in the past, there isn't a lot of prep work for you to do before you arrive for your procedure. However, you want to have the best possible results, so there are some things that you should avoid beginning 24 to 48 hours before your scheduled appointment. Avoid the following to help your treatment run more smoothly:
Any Chinese medicines
Any Vitamin E supplements or multivitamins containing it
Alcohol
Avoid saunas and steam rooms
Any form of Ginkgo
Any form of Omega 3 fish oil 
Skip your workouts for a couple of days
What Should You Expect During Treatment?
When you arrive for your treatment, you'll receive an anesthetic to ensure that you don't feel any pain. Once the anesthetic takes effect, a blunt tip needle pushes the PDO thread into the target area inside the layers under your skin, lifting the skin and smoothing lines. With the PDO thread in place, the additional thread is cut away. This process might be repeated in multiple locations, depending on the treatment you planned. With the anesthetic, you shouldn't feel any discomfort. If you do, you need to let the provider know immediately. You might need an additional anesthetic.
Is the Procedure Safe?
Yes, the PDO thread lift is a safe procedure. The United States Food and Drug Administration (FDA) has approved the procedure as safe and efficient. Also, there haven't been any reports of allergic reactions or serious side effects from PDO threads. PDO thread has been used for decades for a variety of medical procedures, such as stitches to close open wounds. This type of thread has also been used in a few gynecological treatments. You can have a PDO thread lift done with complete confidence and peace of mind.
What Areas of Your Face Can You Treat?
PDO thread is versatile and doesn't leave a large footprint, making it a good fit for most areas of your face. It's always a good idea to carefully consider the areas that you feel would most benefit from a PDO threads lift. Some of the most common areas where PDO threads are used include:
The area at the bottom of the nose and upper lip
Crow's feet
Under-eye area
Neck
Jawline
The area at the bottom of your checks where lines form.
Checks
Eyebrows
Most people start with the cheeks, neck area, and lower face when opting for a PDO thread lift. 
What Happens to the PDO Threads?
The PDO threads will eventually dissolve inside your layers of skin. The time it takes for the thread to dissolve depends on a few factors. Your body's metabolism plays a large role in this. The other biggest factor is the quality of the thread used in the procedure. You can expect it to take anywhere between six and nine months for the thread to completely dissolve.
When Will You Begin to See Results?
As soon as the thread is placed under the skin, it will lift it up, and you'll be able to see results immediately after the procedure. Some contouring effects might be noticeable immediately as well. In some cases, you'll notice tighter skin on the same day, but it might loosen before the collagen begins to regenerate, providing lasting tightness.
How Many Treatments Do You Need?
Typically, you'll only need a single PDO thread lift, although you might decide to have other areas on your face done. You can wait 12 months and talk to your provider if you're still not pleased with the results.
How Long Do the Effects of a PDO Thread Lift Last?
It depends on the person and a variety of factors. You might see the effects last between one and three years. Some people opt to have the procedure repeated every 12 to 18 months to maintain the look that they want. Before you repeat the procedure, you need to discuss your expectations and expected outcomes with the provider. A PDO thread lift can make a real difference to your appearance.
What Are the Types of PDO Threads?
Floating non-barbed threads and floating barbed threads are the two types of available PDO threads. You'll find that there are two subclasses of non-barbed threads: mono-filament and braided. There are a lot more subclasses of floating barbed threads, including: 
Molding barbs
Cutting barbs
Unilateral
Z-type
Bilateral
Bi-directional
Spiral
Uni-directional
You might even hear the doctor's office refer to some floating barbed threads by nicknames. If you're unsure about the type of thread that the professional wants to use in your PDO thread lift, you should ask because the type of thread can make a big difference.
Can You Use Other Treatments and Procedures in Addition to a PDO Thread Lift?
Yes, depending on the results you want, you might opt to have additional treatments or procedures to complement the work of the lift. You might consider dermal fillers to deal with deep lines and wrinkles. There are also neuromodulators to fill in the lines and wrinkles that are created from regular facial movement. It's always best to discuss your desired results and possible treatments with your provider, so you get the results that you want.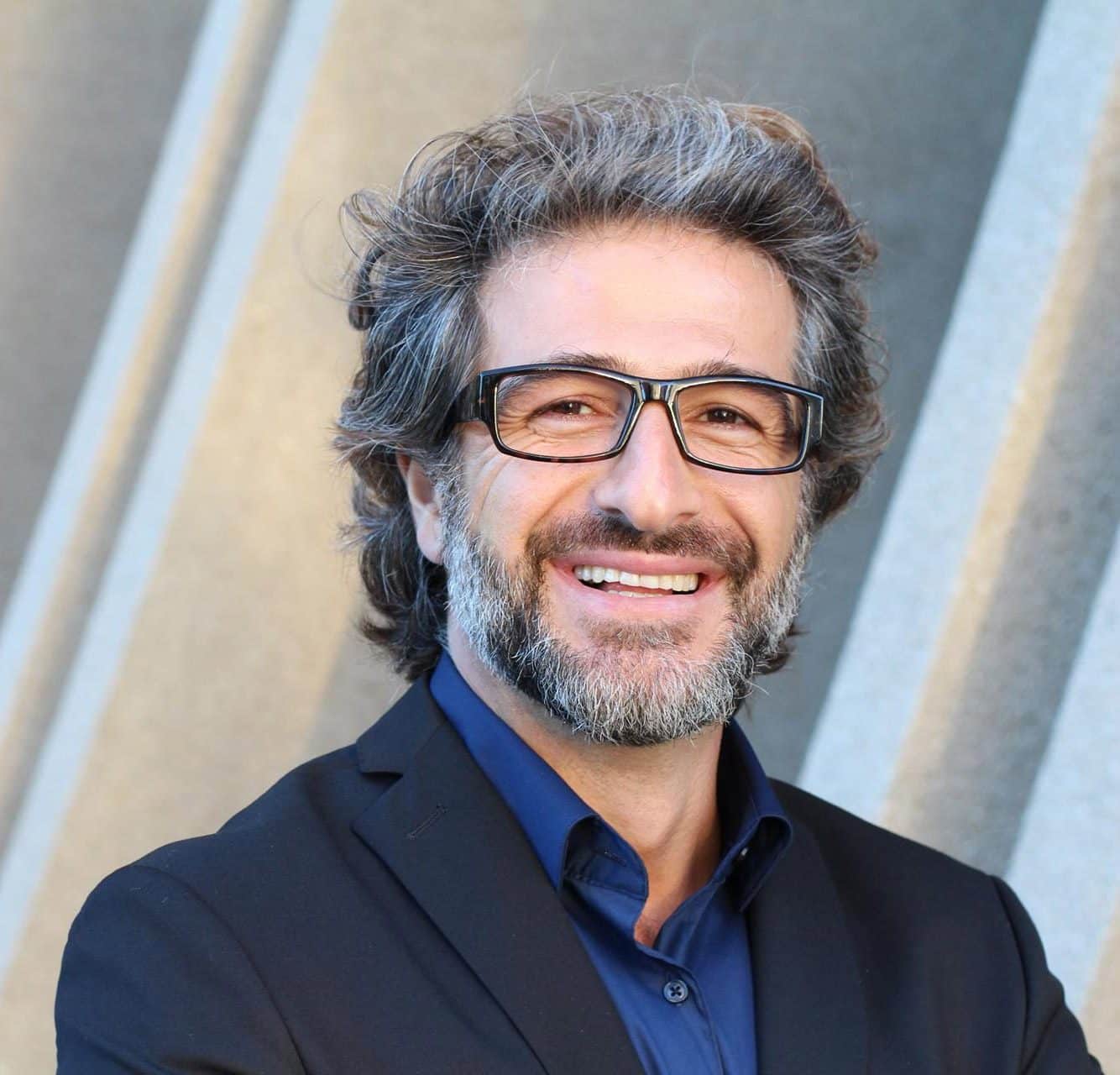 Achieve Youthful Skin With PDO Threads at BioAge Health
Here at BioAge Health, you can rest assured that your care will be our top priority from the moment we connect. Dr. Kodama and the team at BioAge Health will evaluate your past medical history, current desires, and goals during your initial consultation. From there, we gain the knowledge to provide industry-leading recommendations to help address your unique skin issues. A PDO thread lift is only one of our popular treatment options to help minimize the effects of aging, and help you regain the youthful appearance we all enjoy.
Our remarkable team of certified doctors and registered nurses have the ability to administer PDO thread lifts at our Eagan, MN office. If you're ready to rejuvenate your face with PDO threads by reducing wrinkles, restoring volume, lifting sagging skin, and boosting collagen production, BioAge Health is here for you. Schedule a consultation with the most trusted Twin Cities dermatologists at BioAge Health today to regain your self-confidence with a PDO thread lift.