SculpSure
Can't Get Rid of Body Fat? You Might Be a Good Candidate for SculpSure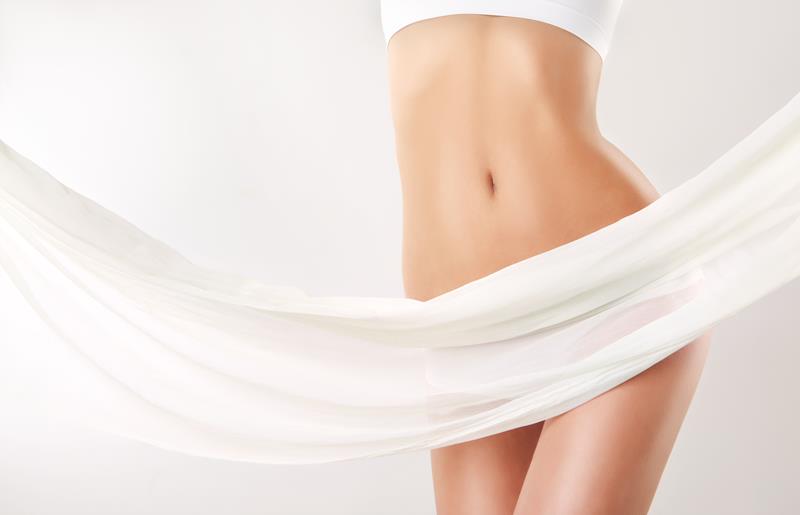 It's no big secret that both men's and women's bodies will continue changing as aging progresses. The appearance of wrinkling skin becomes more noticeable, areas of your body that didn't sag before are now shifting into new places, and lowering the number on the scale becomes an uphill battle even the best athletes start to lose with age. Luckily, several modern non-surgical treatments and supplements on the market help remove fat from stubborn problem areas, enhancing the youthful appearance of your naturally changing body.

BioAge Health is a Twin Cities weight loss specialist offering safe, surgery-free SculpSure procedures in our Eagan, Minnesota, office. SculpSure is an innovative, non-invasive body contouring treatment using laser therapy to target and eliminate fat cells and shape the areas of your body that typically impact body image and confidence levels effectively.

Read below to learn more about the revolutionary SculpSure treatment. Then, take the next step in your weight loss journey and schedule a consultation with Dr. Catherine Kodama and the trusted team of certified Twin Cities SculpSure specialists at BioAge Health.
What Is Non-Invasive Body Contouring?
The use of laser therapy treatments for fat reduction and body sculpting has been steadily rising in recent years. SculpSure is an excellent option for anyone seeking a non-invasive body contouring method to make the common problem areas where body fat lingers a thing of the past.
SculpSure is a non-invasive body contouring procedure, meaning it is an incision and anesthesia-free treatment option approved by the U.S. Food and Drug Administration (FDA). SculpSure is best used to boost overall aesthetics, toning and tightening the body's shape through fat cell elimination. High-powered lasers target different areas where stubborn fat typically affects people as they age. Our certified SculpSure providers offer treatment for the following problem areas right here in our Eagan, MN office:
Abdomen and belly
Love handles (obliques)
Back
Inner and outer thighs

Under chin (submental area)
Upper arms
Losing weight with diet and exercise takes an impressive amount of determination but still only shrinks your body's fat cells instead of eliminating them entirely. SculpSure laser therapy treatment targets these lingering fat cells, destroying them once and for all. Eliminating these fat cells for good through the SculpSure process makes it possible to contour different areas of your body, boosting your confidence with age.
Contour With SculpSure
Book your next SculpSure session to rejuvenate your skin. Dr. Kodama and her team will help you achieve the results you crave.
Even after spending countless hours or sometimes even years working hard to achieve your ultimate weight and body shape with diet and exercise, there can still be lingering pockets of body fat that put a damper on all of your determination. SculpSure uses laser technology to help you get rid of these problem areas safely after all those years of effort.
High-quality lasers heat fat cells in a safe, controlled manner, which means SculpSure won't cause any damage to your skin or surrounding tissues. The only damage done is to those last few fat cells, which your body recognizes as damaged biological debris, finally flushing them out for good over several weeks.
Plastic surgery and other more drastic body transformation treatments can be costly in terms of your budget and well-being. Gradual body contouring with SculpSure laser therapy is the perfect way to increase your overall aesthetics and confidence safely and affordably over time, without ever going under the knife for plastic surgery. Schedule a consultation with BioAge Health to speak with a certified Twin Cities SculpSure provider and determine if this popular non-surgical body contouring procedure is the proper treatment for you.
The Best Candidates for SculpSure Treatment at BioAge Health
Getting control of your weight loss with dieting and continuous exercise can be an exhausting task, especially when you're not achieving the results you feel you deserve. If you're struggling to lose stubborn pockets of fat in less than flattering areas, SculpSure is a revolutionary treatment option proven to help put an end to your frustrations.
It's important to understand that SculpSure laser therapy is not a weight-loss treatment in itself. Instead, it is simply a supplemental, surgery-free procedure that targets lingering body fat pockets, heating up and ultimately eliminating fat cells from the body permanently through a fast, painless process.
This treatment option is only meant for men and women with diet and exercise-resistant fat areas on their bodies. If you still have a substantial amount of weight to lose, we can recommend the right weight-loss plan for your lifestyle habits, helping get you to a point where the SculpSure procedure makes sense for you too.
The best way to determine if you're an ideal candidate for SculpSure treatment is to contact the certified SculpSure providers at BioAge Health. Call us at (651) 405-6716 or fill out our contact form online, and a specialist with touch base right away to fill you in on all the fantastic benefits of SculpSure treatment at BioAge Health in Eagan, MN.
Benefits of Body Contouring With SculpSure
The human body undergoes significant changes with age, leaving men and women alike feeling uncomfortable in their skin, even after considerable weight loss efforts and lifestyle transformations to maintain the results. Once you think you've achieved a target weight that works well for your body type and lifestyle, the team at BioAge Health can help you consider the benefits of SculpSure and see if it's the right treatment option to target stubborn areas of body fat.
SculpSure is FDA-cleared to offer a range of advantages to anyone struggling to achieve their ultimate body goals. The benefits of receiving this non-invasive, surgery-free body contouring therapy technique at BioAge Health's Eagan, MN office include:
A fast, painless, totally non-invasive, and non-surgical treatment option

Absolutely no recovery time required after the SculpSure procedure

Elimination of lingering body fat in areas like your stomach, thighs, arms, chin, and more

A delayed onset of results, helping to achieve your goal body shape by more natural processes than traditional plastic surgery procedures

Entirely safe and effective laser technology approved by the FDA

Long-lasting body contouring results, using a laser to terminate fat cells for good
If you're still struggling with some minor problem areas after losing those last couple pounds, don't just settle for a less than ideal body when alternative treatment options are available. SculpSure is an entirely painless, non-surgical body contouring therapy, targeting and eliminating those final few areas of lingering fat on the body. Go online to schedule an appointment with BioAge Health to see how SculpSure can benefit you today.
Transform Your Body at BioAge Health
If you're ready to stop wrestling with those last few problem spots on your body after impressive weight loss, work with the team at BioAge Health. We can determine if SculpSure is the best option for your body and administer this revolutionary treatment option right in our Eagan, MN office. Schedule a consultation today and say goodbye to stubborn body fat, sagging arms, and the appearance of a double chin as you age with the safe, effective SculpSure treatment.