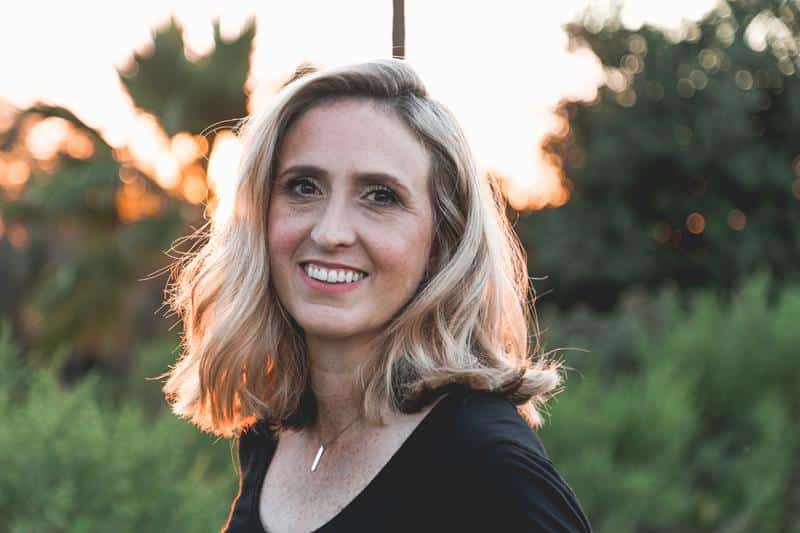 When women reach their 40s and 50s, it's natural for them to experience a decline in certain reproductive hormones like estrogen, resulting in a process known as menopause. Menopause is indicated by the passing of at least twelve months since prior menstruation. This natural reproductive process can cause a range of uncomfortable symptoms that negatively impact many women's physical, mental, and sexual health.

BioAge Health is a Twin Cities sexual wellness specialist that offers support as you overcome the challenges associated with aging and menopause via a variety of women's sexual enhancement solutions. We offer MonaLisa Touch therapy in our Eagan, MN office, making it easier to alleviate the painful symptoms that often accompany this phase of womanhood. Contact us now to learn more about the MonaLisa Touch procedure and make the pains of menopause a thing of the past.
Make the Most of Your Sex Life as You Age With MonaLisa Touch
The declining estrogen levels women frequently experience immediately before, during, and after menopause can lead to several different symptoms that can range from annoying to agonizing. It's estimated that over 50% of women will experience some form of pain or discomfort in the post-menopausal period. MonaLisa Touch is an innovative laser procedure that helps alleviate the irritating impacts menopause has on women's health.
BioAge Health is a trusted Twin Cities sexual health expert offering the MonaLisa Touch therapy option to combat vaginal atrophy, painful intercourse, and a wide range of other pelvic health problems. We serve women throughout the state of Minnesota with this painless, surgery-free solution to relieve discomfort due to menopause-related estrogen loss. Schedule a consultation with Dr. Catherine Kodama and the team of certified MonaLisa Touch specialists in Eagan, MN, to implement a practical course of action to eliminate your irritation and improve the overall quality of your sex life.
MonaLisa Touch: Taking a Closer Look at Treatment
BioAge Health offers the MonaLisa Touch procedure in our clean, safe office in Eagan, Minnesota. MonaLisa Touch is a modern solution to the age-old problem of menopause that the vast majority of women will experience later on in life. Let's take a closer look at how MonaLisa Touch can transform your sex life and alleviate the uncomfortable symptoms typically associated with a woman's post-menopausal phase.
Start Your Journey
Schedule your MonaLisa Touch appointment with Dr. Catherine Kodama and the trusted team of experts at BioAge Health and feel the difference today.
What to Expect When Arriving at BioAge Health for a MonaLisa Touch Appointment
BioAge Health employs a team of expert doctors and registered nurses certified to administer MonaLisa Touch laser therapy, right here in our Eagan, MN office. Before we even begin the MonaLisa Touch therapy process, Dr. Kodama prioritizes an initial consultation to evaluate past and current health conditions and determine why MonaLisa Touch might be the proper method to solve your painful menopause symptoms.
Here are a few critical pieces of information to have on hand when arriving at your initial appointment with BioAge Health:
Complete personal and family medical history

Current list of medications, prescriptions, and supplements

Information on past treatments and procedures

A list of all symptoms you're experiencing

Your ultimate goals or what you hope to gain from MonaLisa Touch therapy
Once we have a better understanding of your health history and current symptoms, we can craft an effective course of action using the MonaLisa Touch treatment. Dr. Kodama strives to create a safe, comfortable environment before starting the procedure, and you can rest assured you're in the right hands here at BioAge Health.
First, we insert a MonaLisa Touch probe into the vagina, delivering a gentle, painless CO2 laser energy into the vaginal walls. As a result of the laser emissions, your body initiates a high-powered healing response to the harmful effects of menopause and medically-induced hormone imbalances.
We're proud to provide this pain-free solution for women's sexual health issues right in-office, all in under five minutes total. Many patients feel improvements after just one treatment, but the MonaLisa Touch procedure typically requires three separate five-minute sessions, spaced 4-6 weeks apart, to achieve the full results. Take the next step to protect yourself from the brutal impacts of your body's natural changes. Schedule a consultation for MonaLisa Touch therapy at BioAge Health today.
Women's Sexual Wellness Services With Compassion
The MonaLisa Touch treatment is fast and painless, providing relief for women struggling with the negative impacts of hormone imbalance, low estrogen levels, and the post-menopausal period. Unfortunately, you will have to refrain from sexual activity for at least seven days following the procedure, but you're in the clear after that time. Take control of your sex life now; start experiencing more pleasure and less pain with MonaLisa Touch treatment in Eagan, Minnesota.
To find out if MonaLisa Touch is the treatment option you've been searching for to survive the agonizing symptoms of menopause, ask an expert at BioAge Health today. Call now or go online to schedule a consultation to learn why MonaLisa Touch is the right choice to receive youthful rejuvenation to your vagina.